the academy
The Academy provides several eBooks and courses to help you get started. Here you will find everything that will help you expand your crypto knowledge
the community
Welcome to our beloved crypto community! we are cheerful to deliver the best signal group managed by our best traders in the Middle East and beyond
the digital art
Each Rabic is amazingly designed and has several interesting utilities, mint a Rabic and you will be granted exclusive benefits throughout the world of crypto and more
Why Choose Cryptorabic?
Our mission is to help beginners and Lebanese traders get their first steps into the Bitcoin world.

We are here to help individuals start investing for a better future, by making it easy for you to access everything you need to know to start cryptocurrencies in Lebanon.
FINANCIAL CONSULTING
24/7 AVAILABILITY
Why Choose Crypto?
How Crypto Works?
Cryptocurrency is a form of digital money that is decentralized and based on blockchain technology. Although you may be aware with the most well-known crypto, Bitcoin & Ethereum, there are over 5,000 distinct crypto in use.

We believe that crypto in Lebanon is evolving in a fast way and that you should get started as soon as possible.
68
Client Consulted
53
Courses Sold
93
Members
3
Years Of Experience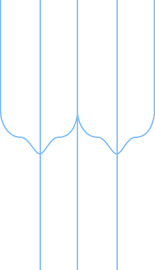 OUR TEAM IS ALWAYS READY FOR ANY INQUIRY
are you looking to dive into crypto?
Contact us
Blogs
Our Crypto Services
Cryptorabic is a powerful crypto community founded in the Middle East and in Lebanon by entrepreneur Mike Majdalani to answer all your crypto-related questions, help you get started with your crypto journey, and even walk you through the steps of making money in Lebanon
+ Check out blog
NFTs In Lebanon
NFTs are digital assets that characterize practical objects such as art, music, games, and videos. They are also becoming a progressively widespread way to buy and sell digital artwork. In this blog, you will discover how NFTs impacted Lebanon and the Lebanese people
+ Check out blog
Crypto In Lebanon
The Lebanese community is in love with new technologies. You have probably heard of this word several times but still haven't figured out what it really means. We give you the opportunity to explore and learn about cryptocurrencies in general, and specifically crypto in Lebanon
+ Check out blog